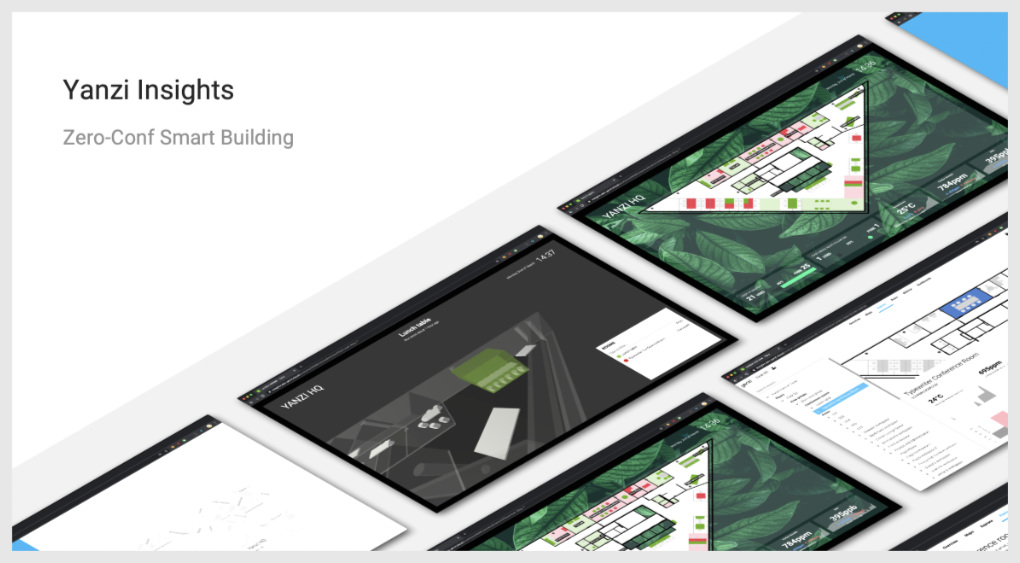 Yanzi Insights
Insights is Yanzi's Zero-Configuration analytics tool for smart offices.
Features
Live insight into real-time building usage and occupant health.
Actionable data to improve efficiency and occupant health.
Historical data access.
Out of the box and fully configurable dashboards for interactive kiosks or digital signage.
Prerequisites
A Yanzi system installed with Yanzi Lifecycle.*
Your floorplans must be generated from a building model (Yanzi GeoJSON).
Thats all!
*Yanzi can configure a migrated system for a fee. GeoJSON floorplans are still required.
How to enable Insights
Insights can be up and running immediately after finishing hardware installation. Contact Sales at sales@yanzinetworks.com.
System Requirements
Max number of sensors in installation: 7 000.
Kiosk display requirements:
Resolution: Full HD
512 MB of RAM
2 CPU Cores
(Raspberry PI 3 and later are tested)
For 3D maps and transitions:
Discrete graphics card with at least 512 MB GDDR.
2 GB RAM
Mid-range CPU
---
If you manually configure advanced settings of your Yanzi System
Your Yanzi system can be configured with a large degree of freedom. This section lists some possible configuration changes that can impact the data in Yanzi insights.
Note
If you only use Yanzi Lifecycle planner, installer, and configuration assistant to configure
your yanzi system, then your configuration will always be compatible.
Manually changing or removing asset sinks / sources
Yanzi automatically sets up sinks and sources between assets and sensors when the sensors are installed. If a source is removed from an asset, then the source will no longer be used when determining the state of the asset. (Just like in the rest of the platform)
Example: If you remove one chair as a source from a conference room, then Insights will list the room as having one less chair than before.
Deleting used assets
Assets in Yanzi forms an ontology (relationship) that divides a building into floors, floors into area groups and so forth. This ontology is created automatically from the building model and is used by Insights. If used assets are deleted (such as the building asset, or floors that have rooms) so that the ontology becomes invalid then insights might become confused. The Health Status feature will show a warning if the ontology is invalid. Use the configuration assistant to ensure that you do not end up in an invalid state.